CodeRunner: My go-to for quickies
CodeRunner is a lightweight, multi-language programming editor for macOS.
🏃🏻 CodeRunner: A Multi-Language Code-Buddy
Today I'm bringing you a review of a tool that has been a game-changer for me — CodeRunner. This macOS app is hands down one of the best purchases I've ever made, I think, maybe.. well.. It's great! 😅 and if you're in the coding world and use macOS, you're going to want to read on. 😜
🐳 What is CodeRunner?
CodeRunner is a lightweight, multi-language programming text editor and IDE for macOS. Don't let the term "lightweight" fool you; this tool packs a punch. It's engineered to quickly write and run code in a plethora of languages, from PHP, Python, Golang, and JavaScript, to Bash, Swift, and many more.
🤍 Why I Prefer CodeRunner
🚤 Speed is Key
When I need to jot down some quick code snippets, I often find myself reaching for CodeRunner over Xcode Playgrounds or even VS Code. Why? It's just snappier. It streamlines the process of writing and executing code, making it a breeze to test out new ideas or algorithms.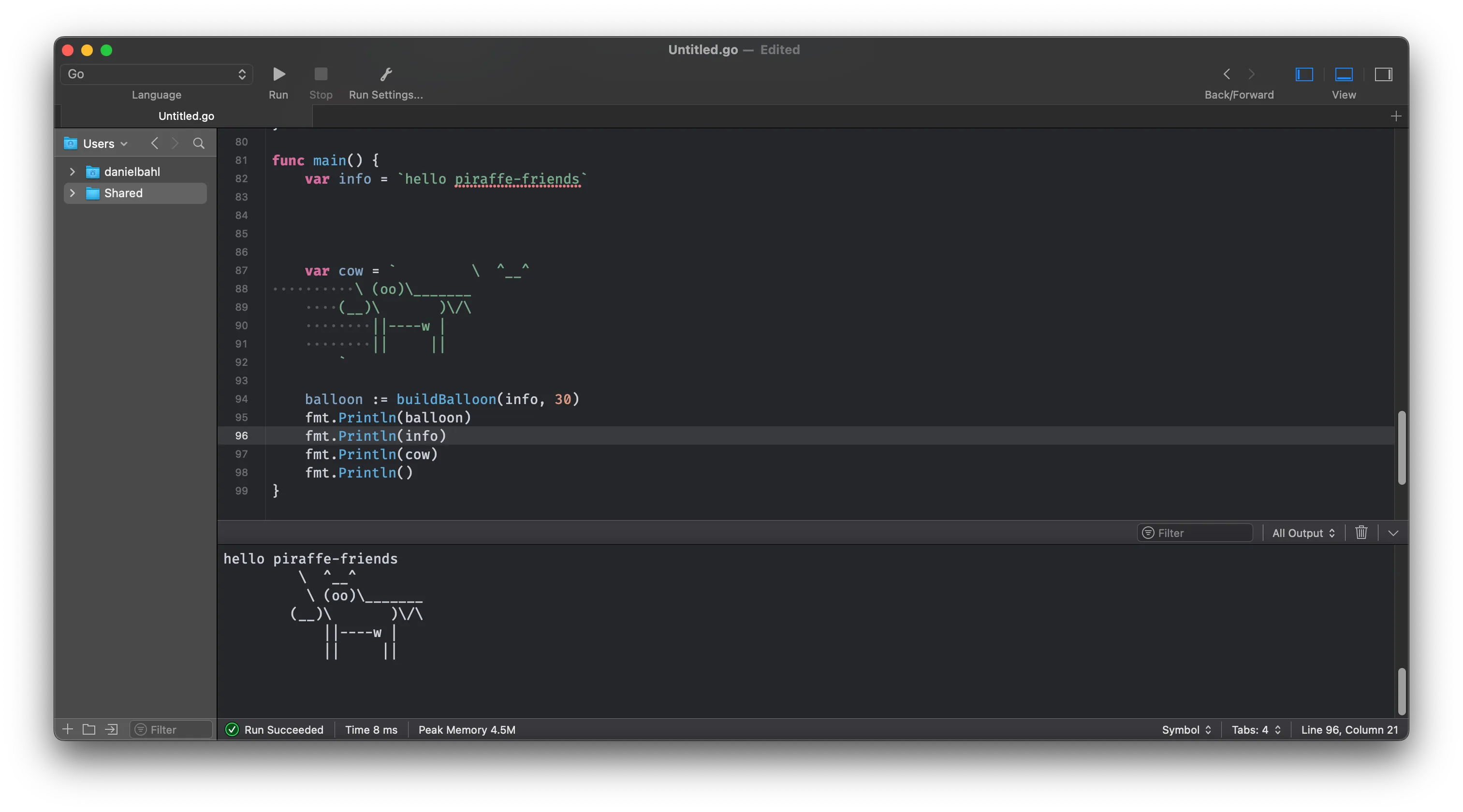 🏝️ Eliminates Setup Hassle
For languages like Golang or Python, setting up an environment can sometimes feel like a chore. CodeRunner eliminates this hassle, allowing you to jump straight into coding. This is immensely helpful, especially when you're like me, juggling multiple projects and languages.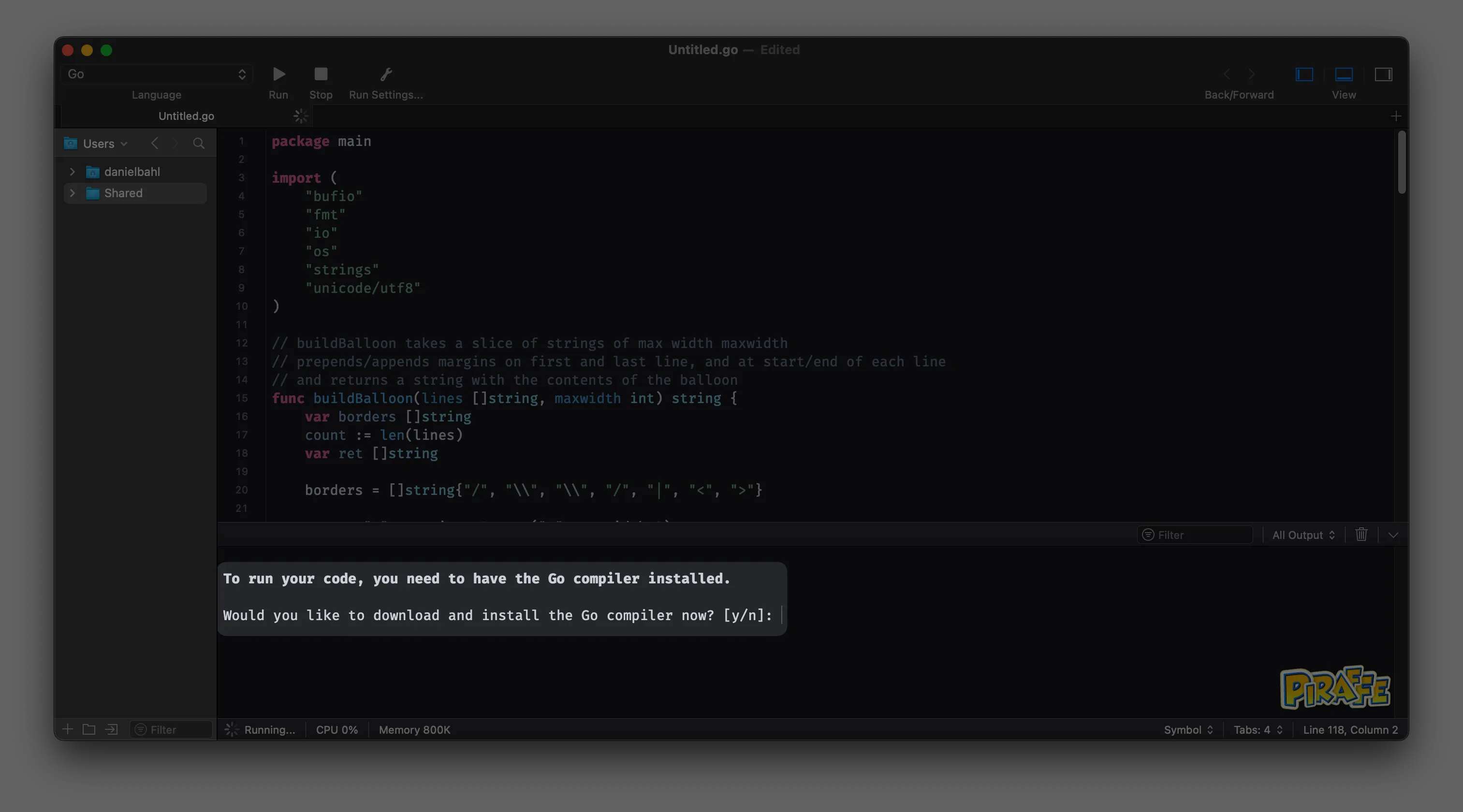 🍕 Slick and Robust Editor
CodeRunner sports a slick, great-looking editor that allows you to compose and test code efficiently. Its UI is clean, and the tool feels very intuitive, allowing you to focus on what's most important—your code.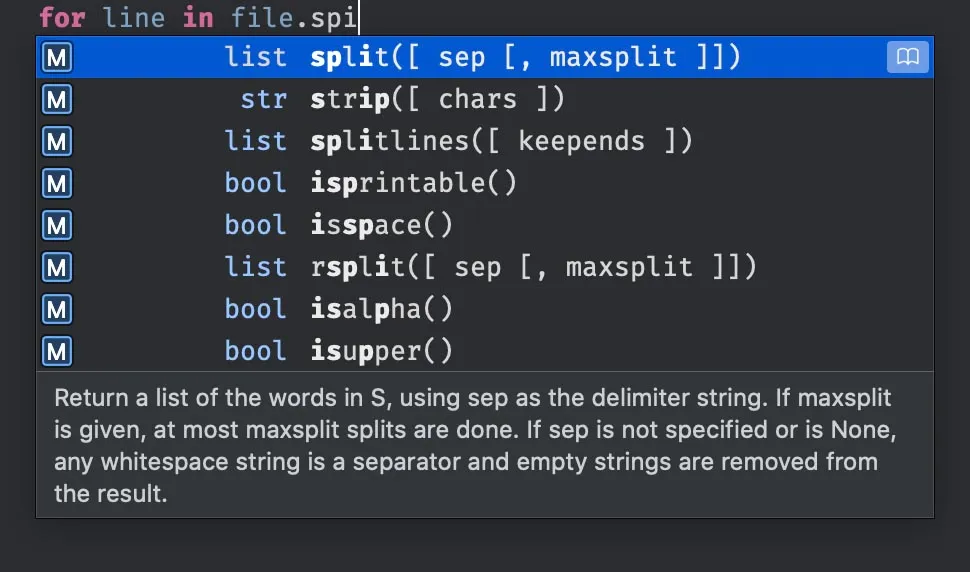 🌋 Not an IDE, but…
While CodeRunner isn't a full-fledged IDE, it's absolutely ideal for writing scripts, small functions, and testing code. It's perfect for running simple automations, which I find incredibly useful in my day-to-day workflow.
💡 Debugging and Themes
The tool supports Debugging with Breakpoints, which is a massive timesaver. Plus, for the theme aficionados among us (I know I am), CodeRunner supports Sublime/TextMate themes out-of-the-box. And did I mention it has Code Completion for popular languages and syntax highlighting for 200+ languages? Yep, it does that too.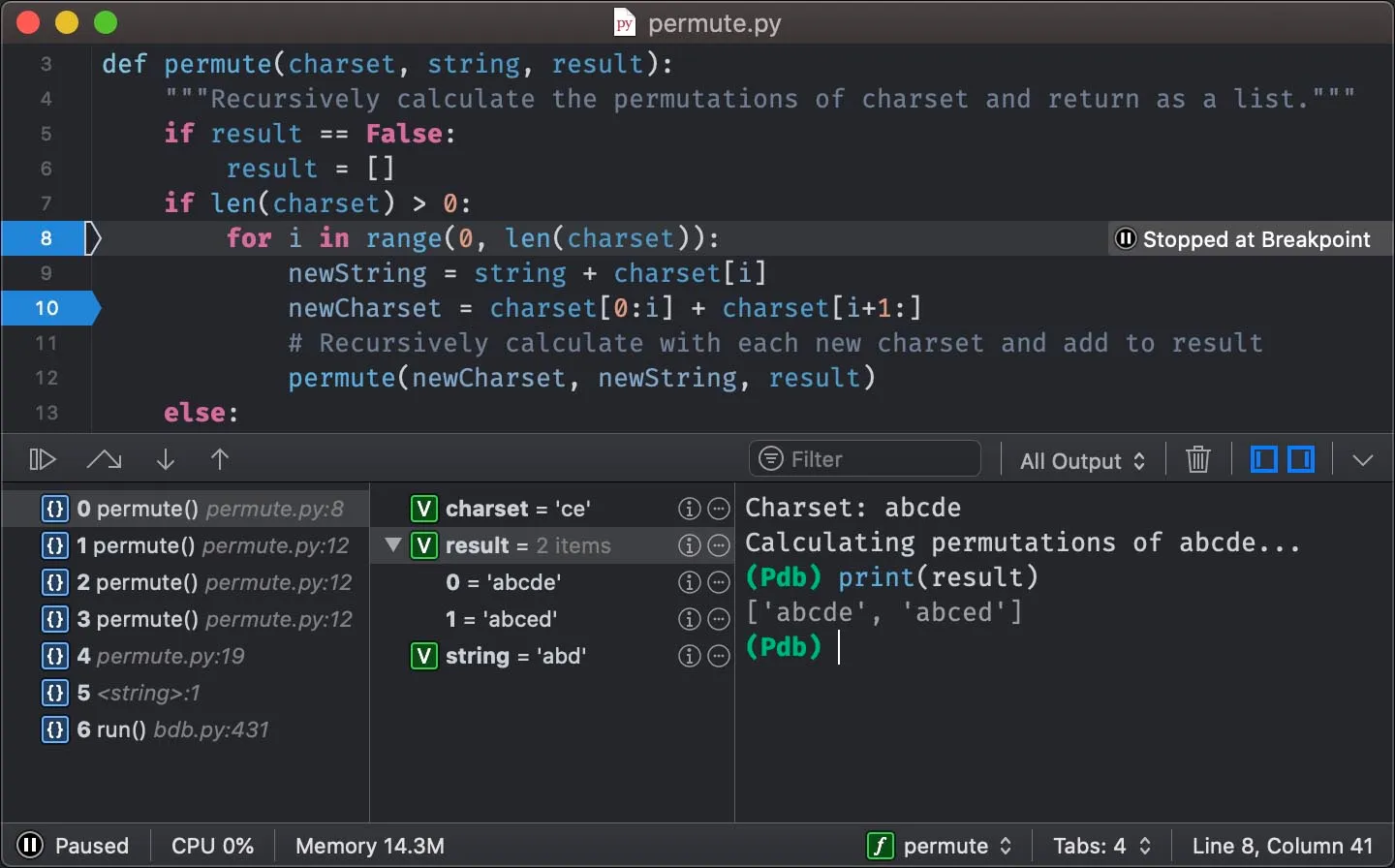 🛒 How to Get CodeRunner
You can grab CodeRunner from the Mac App Store or directly from their website. It's also a part of the awesome Setapp with tons of great apps for macOS and iOS for a low monthly subscription. With the invite-link here, you'll get 7 days + 1 month for free to try out Setapp, and if you decide to subscribe, I'll too get 1 month free 🎉 Yay! Trust me, this is a purchase (CodeRunner) you won't regret if you do something with code. 💯😜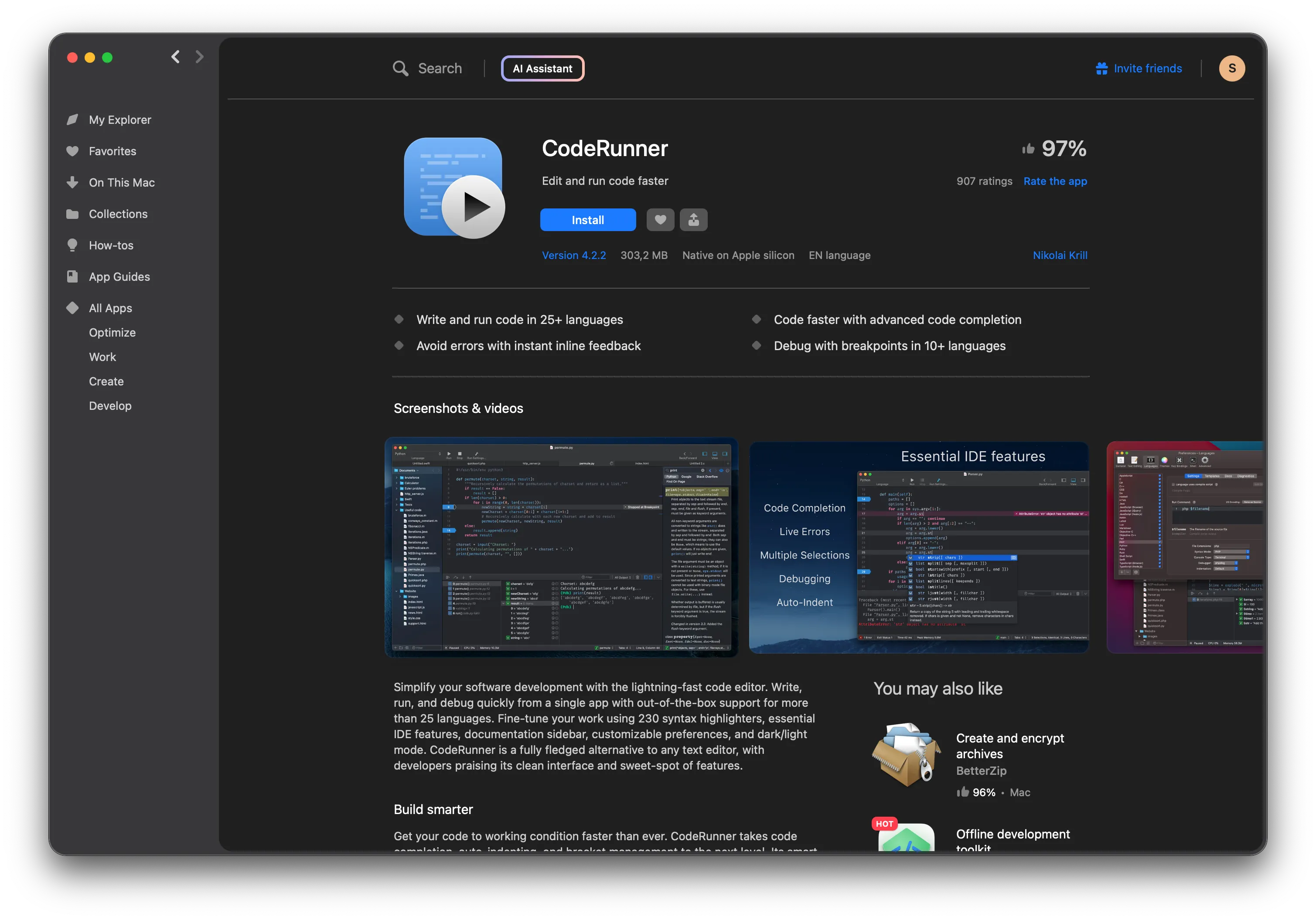 💆🏻 Conclusion
There you have it, folks! CodeRunner is a must-have tool for anyone dabbling in multiple languages or looking for a lightweight, powerful text editor and IDE on macOS. It's versatile, fast, and incredibly user-friendly—qualities that every developer appreciates.
So what are you waiting for? Give CodeRunner a shot, and supercharge your coding game.
Until next time, code smart, stay curious, and keep that playful seriousness alive! 🚀